March is Maple Month! Check out the sugarhouses with events near you!
I'm out to breakfast with my sister the other day when she whips out a small Tupperware container from her purse and sets it on the table. "That's my syrup," she says. "I can't eat pancakes without real maple syrup."
Well sister, this month is for you! March is affectionately known as Maple Month around these parts and there's plenty of authentic maple products to be found. Check out all the sugarhouse tours, shopping and family fun happening around the Seacoast this month!
New Hampshire Maple Month
The NH Maple Producers Association hosts Maple Sugaring Month in March 2023 when sugar makers statewide open their doors inviting the public to share in the centuries-old craft of maple sugaring. Many will be offering free samples of fresh syrup, maple candies and confections, coffee and doughnuts. Some locations have pancake breakfasts, petting farms or horse-drawn rides.
To see a list of all participating locations, visit nhmapleproducers.com where you can narrow your search by region and date. Each location will include a description of activities offered, products for sale and business hours.
NH Maple Weekend 2023 Activities!
The weekend of March 18 & 19, 2023 is considered "NH Maple Weekend" with locations open and bustling with fun activities.
Participating Nearby Sugar Shacks (Seacoast, NH area):
Willow Creek Sugarhouse

137 Willow Rd, East Kingston, NH
603-347-2027
If you see Steam during the spring maple season, please stop in and say, Hello. Taste some Excellent NH maple syrup and pick up some syrup and other confections to fulfill that maple craving. NH Maple Weekend: open from 10am to 3pm rain or shine. Please stop in and smell the sweet steam and pick up some of your favorite maple products.
Blueberry Hill Sugarworks

31 Blueberry Hill Road, Raymond, NH
603-300-6837
Typically open nights & weekends during maple season, but we are happy to accommodate you and encourage people to call or text us about availability (603)300-6837. The best way to find out what we are up to is to follow us on Twitter @WickedSappy or visit our website WickedSappy.com. If you can't make it here while we are open, you can now purchase right from our website. We ship or you can do curbside pick up any time.
We'll have over 600 taps this year. Still small enough to pay attention to detail but we also have enough taps to be able to keep up pretty well with local demand. We use a traditional wood-fired evaporator and although we have not gone through the official paperwork to be Certified Organic, our farm, our process, and our outlook are all 100% friendly with the nature surrounding us. We plan to complete the organic certification by next year. Come taste the difference!
We also carry a ton of extra maple supplies for any local producers in a pinch or customers interested in making their own syrup. Stop by, call, email or text if you have any requests. Taps, tubing, filters, etc. all on hand.
Munson's Maple
44 Blueberry Hill Road, Raymond, NH
603-303-8278
Family run local sugarhouse providing pure maple syrup and maple products. Come smell the sweet steam, open weekends in March.
Charmingfare Farm
774 High Street, Candia, NH
603 483-5623
March 11, 12, 18, 19, 25 and 26, 2023 (various times during the day)
March is New Hampshire's Maple Month so come join us on our horse-drawn Maple Express. Charmingfare Farm has created an event for the whole family to experience maple sugaring on a working farm. Everyone loves the taste of maple syrup especially during New Hampshire's Maple Weekend
Horse-Drawn/Tractor Train Ride
Authentic Sugar Shack
Boiling the Sap
Maple Tree & Tapping
Taste Testing
Visit with Animals
For more details & ticket purchase please visit our website. Pre-purchase of event tickets are required online prior to arrival.
MapleSaint
25 Lang Road, Deerfield, NH 03037, United States
603-235-7167
We are open every weekend boiling From 10-4. Feel free to stop by and see the process of turning Sap into Syrup.
Come visit us on maple weekend March 18th and 19th. Looking forward to seeing you.
Dill Family Farm

61 Griffin Road, Deerfield, NH
603-475-3798
Open 9:00am – 4:00pm on weekends (or anytime the lights are on and steam is coming out.) Open for Maple Weekend march 18 &19th, also the 11 & 12 and the 25 & 26th
We will have syrup samples available.We also have maple candy, cream and sugar. And our own beef and eggs
Feel free to ask any and all questions, we enjoy explaining how we make Maple to everyone!
We have beef again too! As always just give me a call or text I'm almost always around, so if you or a group want to swing by just about anytime we can do that but if you call ahead I'll try to be boiling then. Happy sugaring!
Spring Harvest Maple Farm
761 Franklin Pierce Highway, Barrington, NH 03825
603-828-6172
For the 2023 Maple Season's Maple Weekend Open House event, we will be open March 18th from 8-4 and 19th from 9-3. We'll be giving tours over sugarhouse, samples of our products, as well as have them for sale. Also, on March 18th, the Barrington Fire Department, that is across the street from us, will be having their pancake breakfast fundraiser from 730-1030.
We are a family owned/operated sugarhouse near the Seacoast of New Hampshire. We take great pride in the maple syrup that we produce, it was recognized when we won an International Maple Syrup award for our Dark, Robust maple syrup.
We are open year-round at the sugarhouse on a call ahead basis. We produce exceptional maple syrup and then use this maple syrup to make other maple products such as maple cream and maple candy.
Barbin's Tap'n shack
53 Leeanna Drive Barrington NH 03825
1-603-534-9981
We started our sugar house as a family hobby in 2019 with just a barrel in the backyard. By 2021 it expanded to a newly built sugar house and many more upgrades since then.
Sugarmomma's Maple Farm
213 Ridge Rd, Northwood, NH 03261, USA
603-942-7005
Sugarmomma's is a small family run farm located on the NH Seacoast. We continue to use both tubing and buckets in our sugaring process. We make syrup the old fashioned way using one log at a time. Sugarmomma's can be found at local seacoast farmers markets year round.
Maple Day at Robert J. Lister Academy (RJLA)
35 Sherburne Rd., Portsmouth, NH
Open on Saturday March 18th from 10am – 2pm only! This family friendly event that supports the RJLA Maple Syrup Makers Program. Come have some fun, take a sugar shack tour, play games and indulge in our bake sale! Student work will be on display, there's branded maple makers swag, maple syrup for sale (while supplies last!!
Come check out what the RJLA Maple Syrup Makers and the Little Harbour, Dondero, and New Franklin 3rd grade classrooms have been doing.
See the NH Maple Producers website for a full list of all NH locations.
Maine Maple Sunday 2023 Activities!
Maine Maple Sunday Weekend® is set for March 25-26th this year.
Maine Maple Producers Association preparing for safe celebration of Pure Maine Maple. Maine Maple Sunday Weekend® attracts thousands of visitors annually to sugar shacks throughout the state. See the Maine Maple Producers website for a Map of all Maine locations.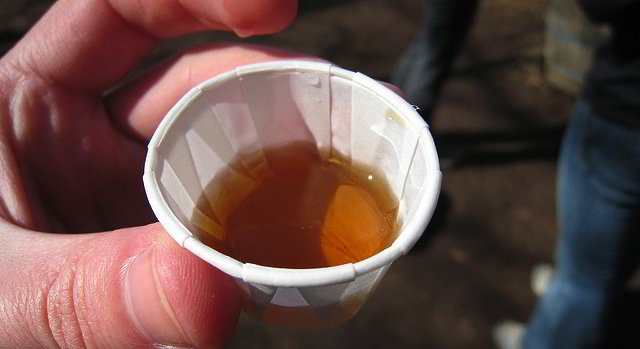 MA Maple Weekend 2023 Activities!
Maple Weekend 2023 is March 18-19th in Massachusetts. Dozens of sugarhouses across Massachusetts will be open for Maple Weekend, March 18-19. It's an opportunity to learn how maple products are made, talk to a sugar maker, and bring home some delicious pure maple products!
See the Mass Maple website to find a location near you!
I know what my waffle maker is going to be doing this month. Enjoy!
Looking for more March fun? Check out SeacoastKidsCalendar.